About Us
Open Today!

Sales:

8am-6:30pm

| Call us at: ​(509) 593-0938
Open Today!
Sales:
8am-6:30pm
Call us at: ​(509) 593-0938
Caring About Your Family Brings You Back to Ours!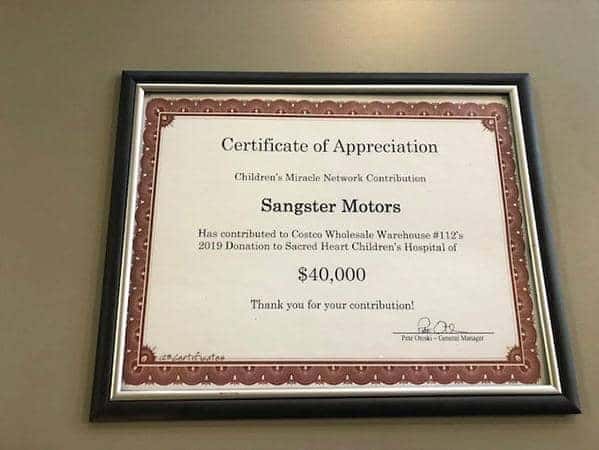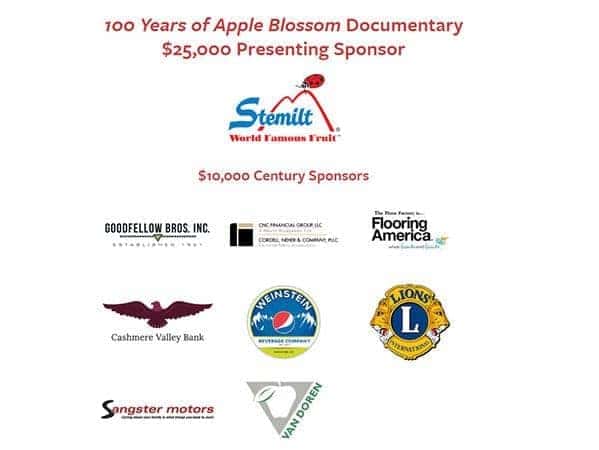 Why Buy at Don Sangster Motors, Inc.?
At Don Sangster Motors, Inc. we understand you have many choices when selecting a dealership for purchasing your next vehicle - thank you for the opportunity of becoming YOUR choice! We are dedicated to providing you with the best purchasing and ownership experience for your next vehicle.
Here are just a few of the reasons why so many people have chosen to do business with Don Sangster Motors, Inc. year after year:
1. Amazing Savings and Honest Pricing:

If you inquire to our dealership to request pricing we will never quote you a price on a new vehicle that includes undisclosed incentives that you may not qualify for, that way you will never have any bad surprises.

We have a modest dealership and we keep our overhead low, that way we can make sure to provide our customers with amazing prices on new and pre-owned vehicles. We also pay top dollar for clean vehicles being traded to us!

2. Tax Savings and Additional Manufacture Savings:

When shopping for your next vehicle, if you live and buy in the state of Washington you pay sales tax based on the dealerships location. Here at Sangster Motors our sales tax rate is only 8.7% Total.

Some other dealers may have an extra 2% added to their invoice costs from the manufacture because of where their dealership is located. Our new vehicles do not have this extra added cost.

3. Pre-Owned Vehicle Quality:

All of our pre-owned vehicles have been hand selected to ensure we only keep the highest quality selection. In addition to that, every single pre-owned vehicle we have goes through a very thorough safety and mechanical inspection to ensure the highest quality and greatly reduce the risks involved with purchasing and shopping for a used car.

4. Community Supporter:

We are a business that truly cares. Between charitable donations, supporting a local event like our annual Apple Blossom Festival, a sponsorship or employing the handicapped, on average we spend thousands of dollars every single month giving back to our community.

5. Family Owned and Operated

Sangster Motors is celebrating 20 plus years as a family owned and operated business. As a family business, our style of providing exemplary customer service is our inherited motto.

6. There's always a Sangster on the lot!

Sangster Motors is extremely proud of our very low turnover rate for our sales team. Our team cares about each and every person visiting our dealership. During your next visit to Sangster Motors, you can rest assure there will be a member of the Sangster family on the lot to assist you with any question you have!

7. Oil Change Saturdays

We realize that you may be unable to come in Monday thru Friday for required maintenance so we are open on Saturdays to fit your busy schedule.

8. Free Wi-Fi

It is our goal to provide our customers with amenities at our dealership which will make your service or sales experience as comfortable as possible. This is why we offer free Wi-Fi, so you can keep the kids entertained, finish that business proposal or reach the final level of that game while you wait.

9. Shuttle Service & Loaners

We understand that you have busy lives making it often times difficult to wait while your vehicle is being serviced. At Sangster Motors, we offer courtesy shuttle service or can provide you with a loaner.

10. No Pressure Sale

Sangster Motors adheres to the philosophy that "Caring about your family brings you back to ours." Whether or not you purchase a vehicle from us, Sangster Motors we passionately stand behind our customer service; customer service is something we do with integrity.

11. Top Buick|GMC Dealer

Sangster Motors was the 2007 top selling new and used GMC dealer in the state of Washington, and continues to strive to serve our GMC customers with a large selection of GMC trucks and SUVs
Get Directions To Our Dealership