Important Information
Hide Information
1. Excludes Savana and 2022 GMC HUMMER EV. Length of contract limited. Some customers may not qualify. Not available with some other offers. Take new retail delivery by 10/31/22. Some features shown may have limited, late or no availability. See dealer for feature availability.
Important Information
Hide Information
1. Length of contract limited. Some customers may not qualify. Not available with lease and some other offers. Take new retail delivery by 10/31/22. Based on 2022 Buick Models. For J.D. Power 2022 U.S. award information, visit jdpower.com/awards. Some features shown may have limited, late or no availability. See dealer for feature availability. Some features shown may have limited, late or no availability. See dealer for feature availability.
Shop the World's Best Pre-Owned Inventory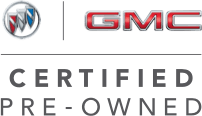 Each Buick/GMC Certified Pre-Owned vehicle is thoroughly inspected and reconditioned and includes factory-backed limited warranties and roadside assistance.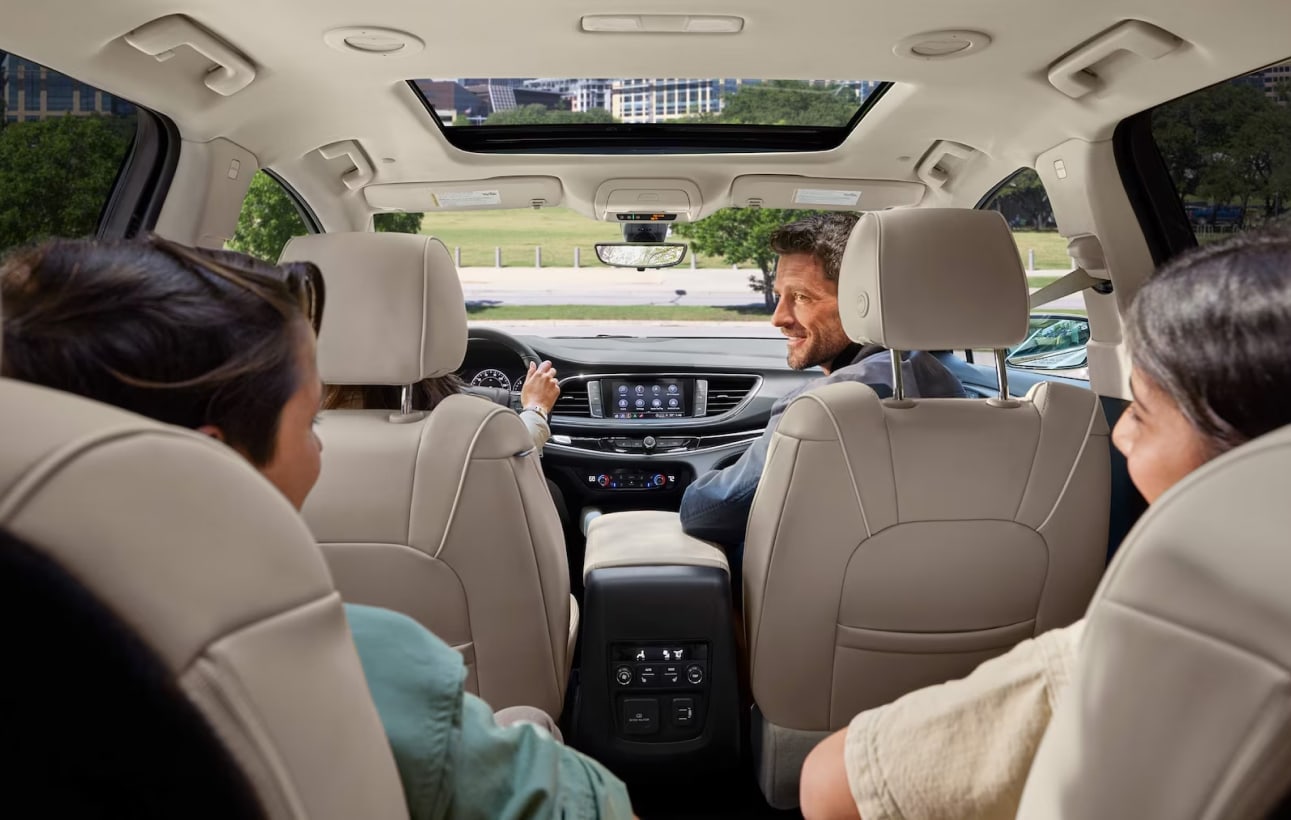 Service Your Vehicle With Us
We have a full service bay with trained technicians standing by.
Goodwrench Quick LubeHOURS MON-FRI 8AM-6PM, SAT 9AM-4PM, AND SUN CLOSED
• Full synthetic and diesel oil changes
• Wiper blade replacements
• Battery
• All filter replacements
• Free tire air check
People Love Sangster Motors! Family Owned For 33 Years. Read The Reviews:
They always take care of myself, and my family, honest people. We will be life long customers.
Worked very diligently on my concerns. Came to a very wonderful solution. Very satisfied. You see the sales guy once. You build a long term relationship with your service representative.
The service writers are like family to us. We trust them to to help make decisions regarding repairs that must be completed versus those that are really not immediately necessary. It's nice to have that on our side.
I was having problems with my ignition not turning all the way and the key sticking. Even though it never did it at the dealer (go figure) Tracy listened to my input and let me know that they did have a part in stock I recommended changing from what I read on GMC forums. They were very upfront that they could not be sure what was causing it and I asked for an accurate quote for the part replacement after seeing the quote decided to have the part replaced. The problem has not returned since and the work was excellent with the assurance the shift control was the problem.
Tracy and the entire service team were most accommodating in diagnosing,servicing and informing me when the work would be done. They really over delivered for me a/c we were getting ready for a long road trip with my truck. Thankyou!
Tracy always has great customer service every time I speak to her about my vehicle issues.
Edgar is the most helpful person ever! Also I'm not sure if it is a good or back thing ever knows my name there.
The buying process was quick and painless without anyone trying to upsell me on accessories.
They accidentally charged me for wheel alignment despite having a policy for free alignments if you bought tires at their dealership. I called and they apologized and fixed the problem right away
Excellent service. Bought a new truck and traded in two cars. Got a fair price on everything without any hassle or pressing.
The Sangster's will take care of you. Great dealership.
Friendly staff, good service nice place
Honest thorough and professional. My service advisor Edgar kept me up-to-date the whole time of my repair process. They took the extra time and effort to make sure the job was done right I love the people that Sangster motors puts in front of me. Honest professional and with high integrity. I wouldn't take my vehicle anywhere else for mechanical service. I love what they do… THEY love what they do and it certainly shows. Don Sangster motors is number one in my book.
Sangsters went above and beyond to help me with my repairs. They are outstanding! The service department is exceptional! Edgar my man has such a great personality and was always straight forward with what was going on with my car! Chad also went above and beyond with this repair. I can't thank you guys enough! You will always have my business! Thank you so much!
Really good appearance really people friendly like the vibe of the people working their and took time to show us the vehicle
Great costumer service and quality work only truck.
Great service took very good care of me and my vehicle will recommend to others
Really appreciated the service from Sangsters. They even cleaned the inside of my car and washed the outside of it! Exemploritory service. Thank you Sangsters!
This is my second purchase with Raul and a pleasure working with his professionalism and attention to my concerns.
Great service with no hassles. Quick and painless process which I wasn't expecting. Meaning I didn't get hassled by salespeople which I thought would happen lol. and there was no pressure to buy anything.
I had a battery that wouldn't start my car if it sat idle for more than two days. Edgar searched the entire valley for a Die-Hard battery. I wasn't surprised when he couldn't find one. So, he had a Delco truck battery installed. It has been awesome having my vehicle be reliable! The service I have gotten from Edgar has been exemplary.
I'm old and this is probably the most enjoyable car transaction I've ever done in 74 years. Leo was the best, he actually listened to what we were saying and what we wanted. Everybody I met at the dealership was outstanding best of all I felt no pressure. This is probably my last car but I would highly recommend this dealership.
Traci is always a pleasure to work with..............dealership is very friendly,knowledgeable. Everyone makes issues understandable. Always willing to go the extra mile to deal with any problem.
The service department took great care of me and my pickup
Awesome dealership from sales to service. Doesn't get any better. Wonderful people that treat you right.
WELCOME TO DON SANGSTER MOTORS, INC.
Don Sangster Motors, Inc. in Wenatchee, WA is proud to bring you a wide selection of new and used Buick and GMC vehicles. As a leader among Wenatchee auto dealers, we offer brilliant after-sales services for your vehicle. So worry no more! The qualified and experienced staff, at Don Sangster Motors, Inc., will leave no opportunity to make sure that you leave our store absolutely pleased with our facilities. There's no need to search all around for Moses Lake dealerships if you're located nearby. Find driving instructions on our hours and directions page, and find cars for sale in Wenatchee.
NEW AND USED VEHICLES IN WENATCHEE FOR LEAVENWORTH BUICK AND GMC BUYERS
Don't hesitate to call or email Don Sangster Motors, Inc. if you are searching for new or pre-owned vehicles in Wenatchee or near Ellensburg. Our exceptionally capable and friendly staff is game to help you with anything, from sales-related inquiries to financing options. Our Buick and GMC vehicles go through different quality checks before they are made available for purchase. At Don Sangster Motors, Inc., we believe the customer is king and their satisfaction is our main goal.
DON SANGSTER MOTORS, INC. - BUICK AND GMC SERVICE AND PART CENTER NEAR CHELAN AND ELLENSBURG
At Don Sangster Motors, Inc., we don't just sell vehicles - we offer a GM-certified service and auto repair center too! No need to scour the internet for Buick car dealerships or GMC dealers in Washington to find top-quality repair and maintenance. Look no further than our Wenatchee, WA Buick and GMC dealership for professionally trained technicians and parts professionals. Our parts department features genuine GM accessories for you. Use our website to order components and schedule an appointment online.
BUICK AND GMC FINANCING OPTIONS AT DON SANGSTER MOTORS, INC. - CATERING TO ELLENSBURG & LEAVENWORTH CUSTOMERS
Looking for clear explanations when choosing a financing or leasing option through Wenatchee car dealers? Don Sangster Motors, Inc. in Wenatchee is the place for Buick and GMC customers. We have well-versed experts to give our customers some of the best car-financing and leasing rates among car dealerships in Wenatchee, WA. We offer a competitive program to help you get the vehicle you love. Please fill out our online application, and get started.
Ask A Question